The True Confessions of Charlotte Doyle by Avi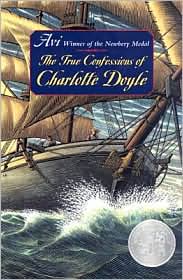 A 13-yr-old girl boards a ship alone to travel to her family in the Americas. She gets caught up in all the violence onboard between the sailors and the captain and she becomes a shipmate herself.

Girl with a Pearl Earring by Tracy Chevalier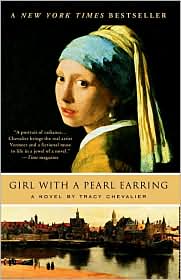 The author's style is to write a story around a painting. A young girl goes to work as a maid in the painter Vermeer's house and he ends up painting her, causing all kinds of disruptions and outrage in the household. I also enjoyed The Lady and the Unicorn by the same author.
The Goose Girl by Shannon Hale

A young adult book about a princess who is sent to marry a prince in a neighboring kingdom. Her lady-in-waiting and the guards who are escorting her try to kill her so the lady-in-waiting can pose as the new queen. The princess disguises herself as a goose girl and lives among the peasants until she can reveal her true identity.

The Year of Pleasures by Elizabeth Berg


A woman loses her husband to cancer and leaves behind her home in Chicago to start a new life. She buys a house on a whim, opens her own business, and reconnects with some old friends.